Over 2000 Greyhounds Rehomed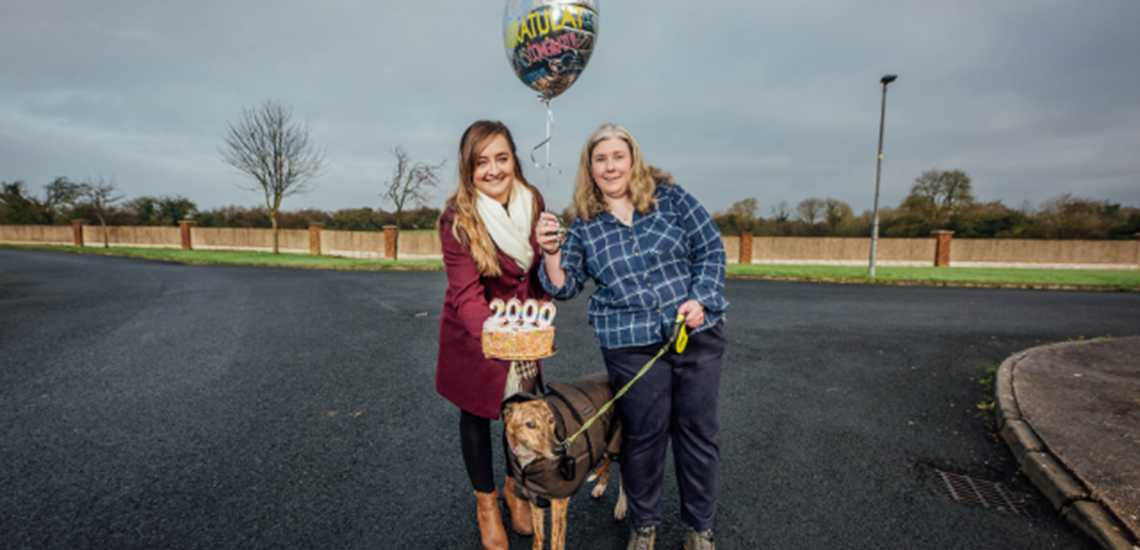 Exciting News to Share!
We are celebrating this week after recording a new record in the number of retired greyhounds rehomed over 2021. We have assisted in the rehoming of more than 2000 retired greyhounds in 2021, a new yearly record for our charity organisation.
Established by Rásaíocht Con Éireann (RCÉ) / Greyhound Racing Ireland (GRI) in 1997, we are funded through owners' prizemoney deductions, matched donations by GRI and private donations in its work to rehome greyhounds after retirement and promote them as domestic pets.
In the year up to 30th November 2021, the rehoming of 2,000 greyhounds has been achieved compared to 1,578 for the same period in 2020, which is an increase of 27%.
Rosie, who recently retired from racing, had the honour of being the 2000th dog to be rehomed in 2021 and took up residence with her new owners in Limerick in late November.
We are preparing to celebrate their 25th anniversary in January 2022 and look forward to continuing to making a real difference in promoting greater public awareness of the suitability of greyhounds as pets.
Our main roles including finding homes for greyhounds after retirement, promoting them as domestic pets, advising owners on what veterinary procedures are required prior to the rehoming of their greyhounds, coordinating transport of the retired greyhounds to the various rehoming agencies that have secured homes for the greyhounds and providing financial support.